Development Strategy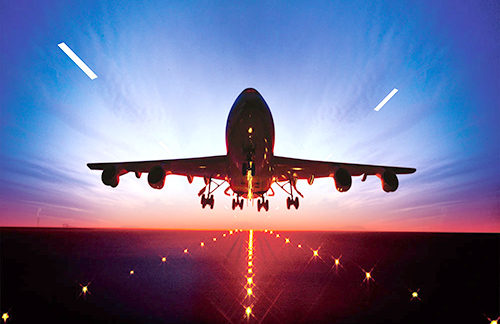 First, the development of strategies, clear objectives, to achieve sustainable development of enterprises

"Natural selection, the survival of the fittest", the market is different from the weak. In the current market economic order has been basically established and perfect the environment, according to the national, long-term macroeconomic policies, combined with the actual situation of the enterprise, must be a clear understanding of the development of enterprises in the near future, long-term, The focus of the work of each stage. Step by step, so that enterprises can better adapt to changes in the market, to avoid the ups and downs in the development of enterprises to achieve sustainable and healthy development. High-starting point on the enterprise development blueprint, long-term, forward-looking and operational development of strategic planning, to our business development play a very good guiding role, but also can improve the enterprise's cohesion, so that employees Consciously melt in the enterprise development goals, the group work together.

Second, highlight the main business, multi-industry simultaneously, to the diversified development

At present, even for some time, infrastructure investment is large, in order to win a good opportunity for development, but at the same time should be seen in the enterprise by the country's macroeconomic policy impact, market management is not standardized, in order to improve the enterprise Anti-risk ability, effectively resolve the market risk, will be bigger and stronger, the formation of brand advantage, while extending to other industries, specifically the following assumptions:
1.Use a variety of means to promote themselves. First, the company to develop high technology content, good economic returns of new products, and strive to "I have no people, I have gifted" to form the core competitiveness of enterprises. Second, the company's business in the expansion to open up horizons, take the initiative. Play a talent advantage, to provide users with satisfactory construction services. Expand the impact, improve visibility, improve market share. The formation of the company's main economic growth highlights.
2.Actively expand their business, and actively create conditions, the time is ripe, the company completed the upgrading of qualified work in order to strive for greater business, the formation of the company's main economic growth point.
3.Can use the original accumulation of funds and the original enterprise office, production, logistics base owned by the land resources, to extend the real estate; engage in logistics development. Multi-directional operation of the measures to provide enterprises with a broader space for development, and fully improve the ability of enterprises to resist risks.

Third, based on the company's strategy and business development of the company's internal management implementation program.

1.Implement the talent strategy, ease and eliminate the "bottleneck" of the company's development.
2.Adjust the company's internal institutional settings, flexible response to market changes.
3.Establish rules and regulations, the implementation of standardized management of the company.
4.Establish brand awareness, strengthen the company website construction.